FOR SALE
"1959" LES PAUL STANDARD BLACK BEAUTY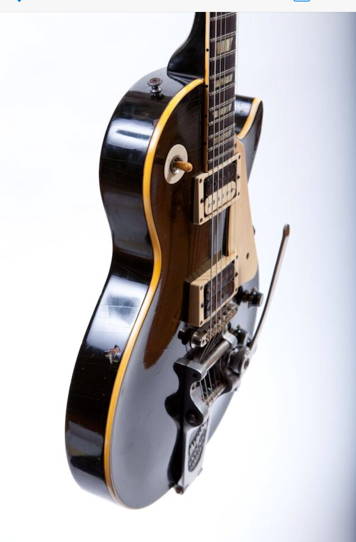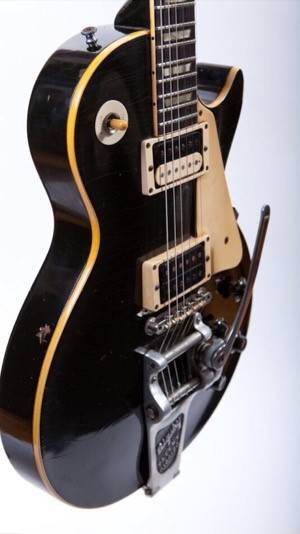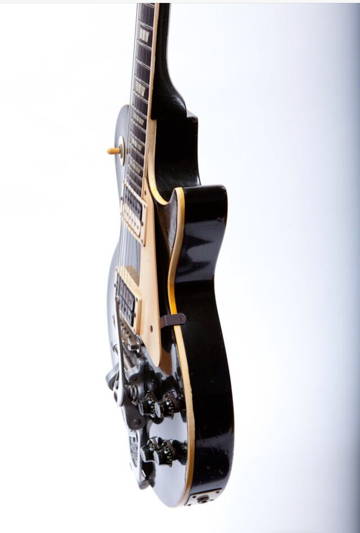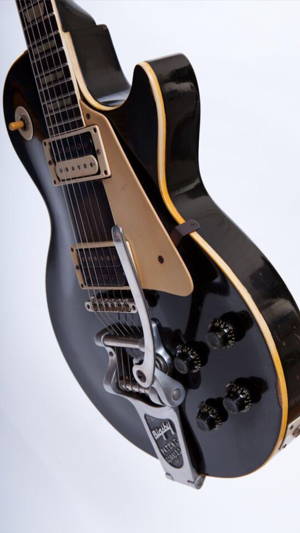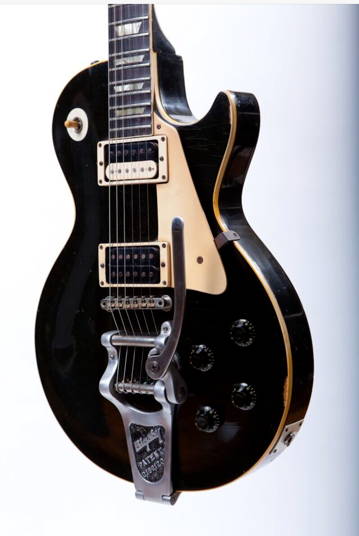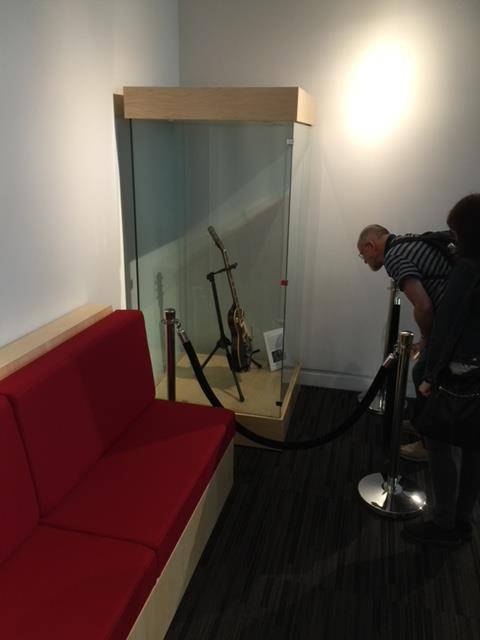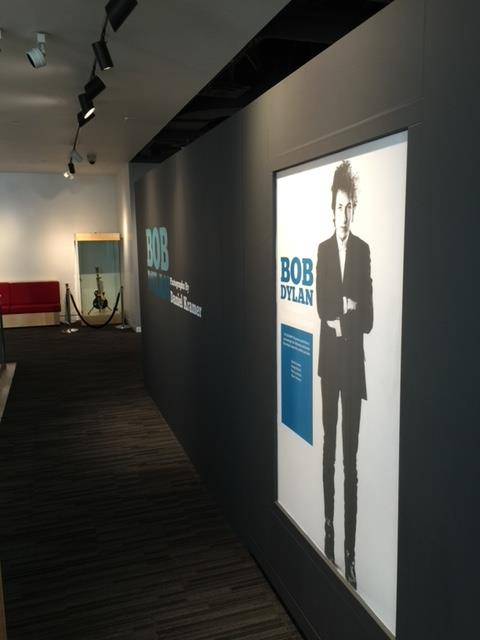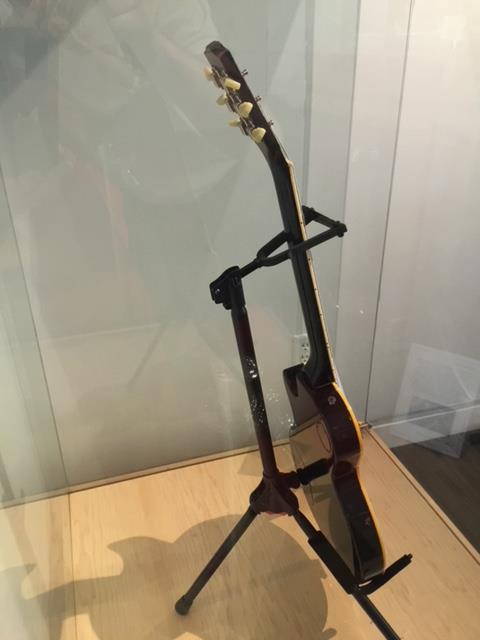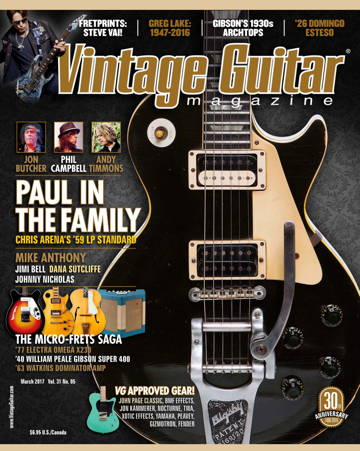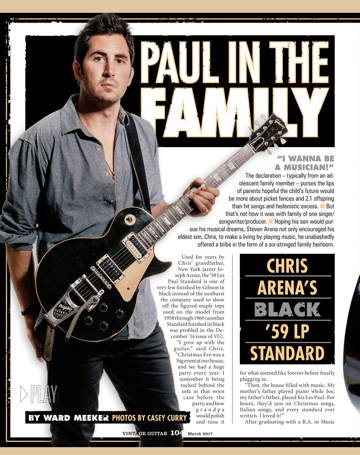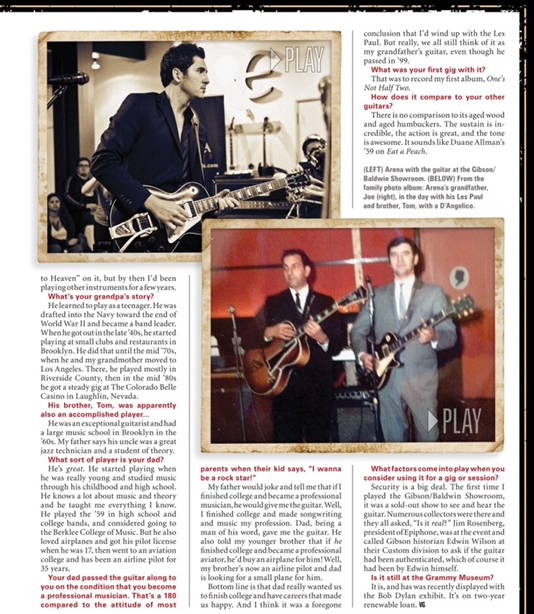 The Guitars History
This guitar was bought new in 59 by my father for approx $265 dollars and was special ordered. He couldn't afford the more expensive custom model so he ordered the Black Beauty in the Standard Model, who knew! In the mid 70's the guitar was given to me and has been in our family ever since. An interesting side note, my Dad sold his D'Angelico Excel model to pay for this guitar. A few years later, in 62, he bought another D'Angelico for a few hundred dollars. When he brought it home and opened the case all the bindings were split apart. He brought it to D'Angelico and they rebuilt this second guitar. This was the guitar I learned to play on.
Back to the Les Paul, many famous players made this, their standard guitar such as Jimmy Page, Eric Clapton, Mick Taylor, Duane Allman, Jeff Beck, Mike Bloomfield, Saul Hudson (aka Slash ) and countless others.

Production Runs for the 3 most collectibles years:
    1958: 434 (about half Goldtops), 1 Standard Black Beauty
    1959: 643 (1 Standard Black Beauty, Bigsby Tailpiece) - Mine, and the most desirable out of the 3 collectable yrs.
    1960: 635 (1 Standard Black Beauty)
(Production numbers estimated at 1712 for models 1958 thru 1960)

Modifications, Black Standard Les Paul. ( Original Parts, where applicable, are retained in guitar case )
    •Frets replaced in the mid 70's.
    •It has its original single line Kluson Deluxe rectangular sealed-back tuners, but the tulip shaped celluliod buttons are shrunken and brittle; reproductions installed and wrapped properly in case pocket.
    •M69/MR491 neck pickup ring removed for preservation and replaced with a period correct reproduction. Original pickup rings are made from Cellulose Acetate Butyrate, commonly known as BUTYRATE. Made by Hughes Plastics.
    •The nickel-plated bridge & neck pickup covers have each been removed to expose a zebra neck bobbin and an all black bridge bobbin.
   
    •The original switchwasher was removed for preservation and replaced with a period correct reproduction.  
    •Jackplate installed with an original jackplate period correct part.
    •Pickup Switch Tip replaced with an original 1959 period correct part. Original Gibson Switch Tip is made from Catalin Resin.
  •All of the plastic parts including elevated pickguard and pickup mounting surrounds are original. The screws that hold these devices on are likewise original. The back plates are original as   are their screws. The pickups have the "Patent Applied For" stickers, with original humbuckers (the screws are also original). All electronics are correct. This guitar has its Brazllian rosewood finger board, the four high-hat knobs, and the three-way toggle with the "Rhythm/treble" legend on the plastic creme surround.
  •It has a white bordered black bell-shaped truss rod cover held in place by two screws (all original).
  • Fretboard Nut reproduction, installed. Guitar comes with original 1959 Delrin replacement nut not installed.
  •The guitar comes with an original 5 latch, 1959 Stone Case in excellent condition, 9.5/10
1959 Les Paul Specifications:
    •24.75-inch scale length
    •9.5 lbs
    •3 way selector switch
    •Hide glue is used throughout; except for the top to body joint which is a formaldehyde based glue.
    •Paint is all aniline dye for a finish that fades over time.
    •Gently arched carved top and rounded lower bout
    •2 piece maple top, 15.28cm at the thickest point
    • piece mahogany body is 44.45cm thick
    •Thin fingerboard binding that's only .040-inch thick
    •1/2-inch wire channel from toggle switch to control pocket
    •5/8-inch heel
    •Tapered headstock with tuner holes in a straight line
    •Headstock-15.41cm thick at the top, angle 17 degrees
    •Brazilian Rosewood Fingerboard with inlaid cellulose nitrate "trapezoid position-marker inlays," .040 thick
    •Honduran mahogany one-piece neck.
    •Neck plane is 4.4 degrees
    •The truss rod is installed in a tapered, sloping channel. Not arced
    •The 'Les Paul' signature is screen printed on the headstock.
    •Long Neck Tenon
    •Nut width 1.695, made from Delrin
    •22 Jumbo Frets.
    •Fret side dots are 2.5 mm Tortoise color plastic.
    •The plastic body binding is approx 6 x 1.6mm.
    •12-inch radius
    •1⁄4" output jackplate.
    •Kluson tuners single line. Many originals suffered from shrinkage and discoloration.
    •Aluminum strap buttons
    •The truss rod cover "antique bell," two-ply black amd white plastic
    •Cream pick-guard
    •Pickup covers removed, (in guitar case)
    •Two PAF Original Hum Buckers, Zebra and Double Black.
    •The PAF's have approximately 5000 turns of 42AWG plain enamel wire, though many PAF's had more turns as the Gibson winding machines had no auto stop prior to 1961.
    •M69 pickup rings are used and are made from Celluloid Acetate Butyrate.
    •The bottom of the pickup cavities follows the neck plane angle, not the angle of the maple top.
    •Bumblebee capacitors are used in the circuit
    •Inked on Serial number 9 1932
Reprint from an online blog
History reminds us that this instrument found its way into the hands of players like Eric Clapton and Michael Bloomfield. With these guitars, they instigated the kind of sustain and distortion that we take for granted in rock and blues today.
This sound prompted huge demand for the instrument, but by that time it was unavailable new, Gibson having discontinued it in favor of the SG shape. That was the birth of the vintage guitar phenomenon, and the reason these Reissues exist at all.
One thing Gibson hasn't done, and which true fans and collectors really wish they would, is re-introduce Brazilian rosewood fingerboards and Honduran mahogany backs and necks. It looks like the usual Indian rosewood and probably Brazilian mahogany here. VERIFY, THIS MIGHT HAVE CHANGED.
Of course, there are mammoth issues regarding protected species (which both these timbers are) and the certificates needed to export and import such wood, not to mention the moral dilemma faced by prospective purchasers. This makes it hard to see a solution to this problem, but other manufacturers do it, so why not Gibson? It's what the buffs want, above almost everything else now. Since 1992 Brazilian rosewood is not allowed to be harvested.
Quality-wise, it's a hard call with instruments of this price. Contrary to myth, Gibson guitars were never perfectly built and flawlessly finished. Gibson's Custom Shop has actually reinstated certain finishing methods that fly in the face of modern ideals.
For instance, it doesn't sand and buff the sides of the headstock to a perfectly flat finish, so it has a sort of end-grain 'orange peel' look. However, this was how they always were, and whether or not it's an anachronism too far, it's right for the guitar.
Another factor that will please some and irk others is the number of imperfections within the maple top itself. We like the fact that the surface isn't ridiculously flamed, because hardly any were.
However, it also has various dark-colored 'flaws' within the maple itself, and while you may think that greater care should be taken with the choice of timber for guitars of this price, this reviewer has played Eric Clapton's 1960 Les Paul and it shows very similar imperfections.
There's no definitive answer to such questions, other than that if you want total perfection, go to Anderson or PRS. Of course, they don't make Les Paul reissues, and overall we feel that Gibson lovers will prefer the authentic look; non-Gibson fans just won't care.
Thankfully, details like fret finishing, neck shaping and playability have all received the full weight of the Custom Shop's expertise. Action as supplied was perfect, being low enough for speed and fretting ease, but with enough space to get your fingers behind the strings for bending.
Meanwhile, the neck's biggish '59 profile is becoming something of a must-have among players who realize that they're more comfortable to play.
Sounds
It's interesting to sit with the guitar in your hands and assess how the '59 really sounds. Les Paul's are often sharper-toned than we think, because as well as the low-end thump, there's a soft treble that combines with it to create a really vocal quality. This manifests itself best through cranked-up valve amps with low front-end gain, where the component parts of the tone - both guitar and amp - become almost transparent. Les Paul's definitely work best this way, with Gary Moore levels of drive about as far as you want to go before the tone starts to disappear under the mush.
Many of the tones we associate with vintage Les Paul's are far cleaner than you think, such as those of the Bluesbreakers, Bloomfield, Kossoff and so on. Even Slash's overdrive is quite moderate!
The neck pickup, a BurstBucker 1, loves medium drive and rewards you with a rich, chocolatey sound that you can back the tone off for 'woman tone' or wind up for those Slash or Gary Moore moments.
Flip the switch to the bridge (BurstBucker 2) and you find a focused tone that asks for a tad more drive to make it sing. Cranking it up high through a Cornford Hurricane produces some brooding but articulate tones that scream vintage Clapton.
Speaking of whom, the ever-present Crossroads tone can be instantly had with both 'buckers on and the neck one backed off to seven, which is very convincing and, musically, very satisfying indeed.
Verdict
The '59 Standard has its flaws – literally, on its flamed maple cap – but otherwise it's a most splendid example of an instrument that's come to represent electric guitar tone at its finest, this is the only black custom finish in existence today. Gibson's Reissues are getting better and closer with each revision.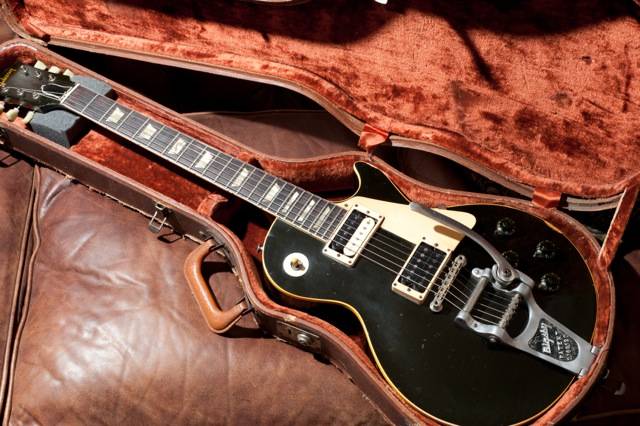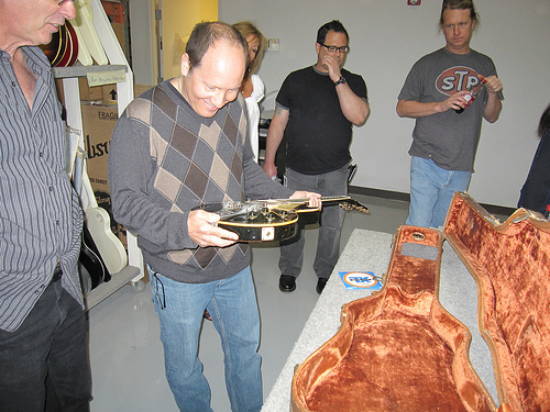 Important photo. Edwin Wilson, Gibson historian viewing my guitar on a trip to the Gibson factory in Nashville Standing next to him is Pat Foley also from Gibson.
Post your vinatge guitar for sale here with us at Soundhouse Promotions.
PRICE $483,000
For more information on this guitar contact
Steve at saa1956@yahoo.com